Hi peeps! Happy Friday! I was so inspired by the sketch at Inkspire Me (do you know that if you try to put a parentheses around a "k", you get this:
??? So weird! Cute, but weird!) that I decided to use it again for a Christmas card. Here ya go:
And in case you forgot what the sketch looked like, here it is: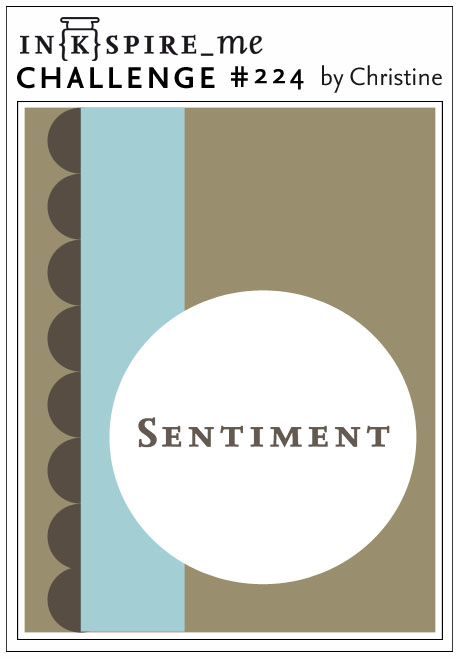 This go-round, I used Merry Moments DSP along with Home for Christmas (music) and diecut a big circle of Very Vanilla on which to stamp that pretty snowflake from Holly Jolly Greetings in Soft Sky ink. I added the sentiment in Lost Lagoon and Basic Black, then diecut the sleigh and horse using the Sleigh Ride edgelits, from another circle of Lost Lagoon:
Added some glitter and bling, or "bedazzle", as my friend Anna calls it, and stamped the inside like this:
My trusty Stamp-a-ma-jig really comes in handy with this set! My final touch was a bit of shabby Soft Sky seam binding, tied with silver ribbon, and adhered with a glue dot! Thanks for visiting today!
AJ hadn't had a bath in a while, so we needed to take care of that…."I'm a good mommy, aren't I, Grammy?" Oh yes!
Enjoy the day!